Family / Baby Dedication (Newborn)
Each quarter we dedicate babies in a special family dedication service held on a Sunday afternoon. A video introduction of your family is then shown during the following Sunday morning services.
In the weeks preceding the service, parents attend a workshop designed to equip you in becoming the primary faith trainers of your children. Included in the workshop is a tour of the nursery.
Baby / Family Dedication
Starting School (~5 Years)
A transformational time in the life of a child is when they can pick up God's Word and begin to read for themselves how God longs to be in relationship with them.
At the beginning of the school year, we host a family luncheon at which the five year olds are presented with a NIrV Bible.
First Commitment (Any Age)
The most important milestone in the life of every person is receiving the gift of salvation. For the child growing up in a Christian home and in the context of a local church, a decision point is often reached between the ages of 7 and 11.
We have provided simple online resources for leading your child into a relationship with Jesus Christ. Parents, you are encouraged to review the Parent Cue to know what your child is learning at church to use while you are leading family devotions in your home.
→ How to lead your child to Christ (PDF)
Baptism (After 6 Years)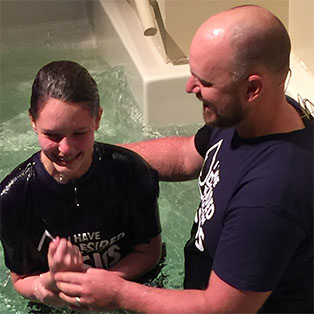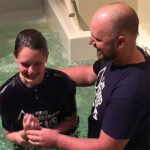 Family Ministries offers water baptism classes and discussions tailored to the development needs of their age.
→ Learn About Baptism at North
"Train a child in the way he should go. When he is old, he will not turn away from it."
— Proverbs 22:6[/column]