Want to make a difference in the lives of others during the COVID 19 crisis? Here's how.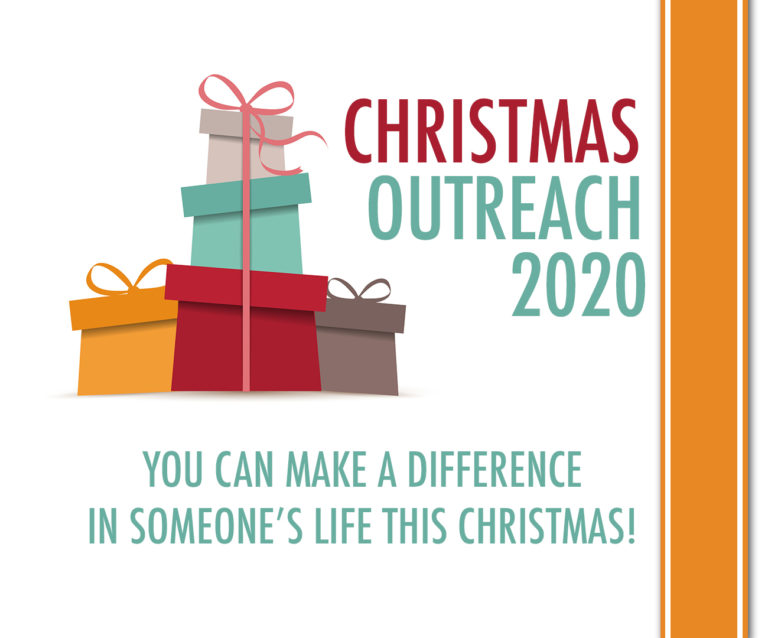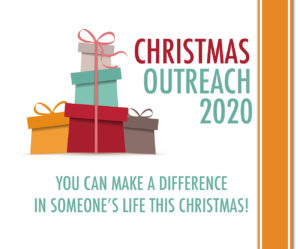 Christmas Outreach
Thanks to your generosity, we have sponsored over 130 children in our community! These kids will now receive gifts when they otherwise may have gone without. Thank you for making a difference in someone's life this Christmas!
Food Pantry Drive
Mount Paran North is partnering with local schools to provide non-perishable items for their food pantries. These food pantries help struggling families put food on their tables. Please bring food from list, to the Main Lobby. 1. Canned meats (tuna, chicken, and Vienna sausages) 2. Campbell's soup (can or plastic container) 3. Individual applesauce 4. Saltine crackers (smaller box) 5. Canned pasta sauce 6. Boxed pasta 7. Baby food 8. Breakfast cereals 9. Goldfish snacks (individually wrapped) 10. Granola bars (no nuts) NO GLASS, PLEASE!
Support MUST Ministries
MUST Ministries serves our community by providing food and supplies to those in need. Sign up as a MUST volunteer at https://www.mustministries.org/be-help.
The Table on Delk 
A ministry that provides a safe place for those who are currently, or at risk of, being sexually exploited to have a meal and get connected to resources that they might not know about. Their main focus during the COVID crisis is on distributing 60 sack lunches a day, 6 days a week, to homeless women and children. You can help here: https://www.signupgenius.com/go/4090d4ba5aa29ab9-sack
Grocery Delivery Team
We are making daily deliveries to those who can not get out to pick up supplies. Join our team to become a shopper or to help make deliveries. Contact [email protected] to sign up!
Stay Connected
Don't forget to call or check-in with neighbors and loved ones during this challenging time.
We exist not only to serve the needs of our congregation but to have a positive impact on our local community—showing our neighbors the love of Jesus. The following service groups meet most of the year.
Men of Acts
Have the 'acts of service' love language? Handy with tools? Help provide services such as basic in-home repairs and lawn care (cut grass, trim hedges, and raking leaves) to single parents, widows, and senior citizens.
Saturday (varies)
8:30am start time
Learn More

Table on Delk
The Table on Delk provides a safe place for those who are currently, or at risk of, being sexually exploited to have a meal and get connected to resources that they might not know about. Volunteers are needed to prepare food and to show our guests the Father's love. By showing them His love through genuine interactions, telling them that their lives do matter and that He has a plan and purpose for them, some of those we serve will take steps toward healing and restoration. TheTableonDelk.org
Love in Stitches
Calling all quilters! We focus on making and donating small-to-medium quilt projects for children, troubled youth, and seniors. We have a generous stash of donated fabrics to get your creative juices flowing.
2nd Thursday of the month 6:30-8pm.
Room 122
Leader Laura Hunnicutt
Learn More

Sign up for a Service Group
Church-wide Outreach Events
Be a part of the major outreaches we offer each year. From our Freedom Celebration in July and our Back to School event in August to the Thanksgiving Outreach and Christmas Wish List, you have the opportunity to serve guests and those in need. These events are "all hands on deck" events; from providing parking help, to helping a child try on shoes, to providing a Thanksgiving meal to a family in need, to sponsoring a child for Christmas.
Interested in volunteering, please call Community Care at 678.285.3204.

Community Outreach Event Photos
YMCA
The YMCA is known as a great place to get healthy and fit, but, one thing you may not know is their commitment to help the surrounding community. North, along with other non-profits, local businesses, and government grants, partner with the YMCA on their projects to help bring food and meals to those in need, provide produce to local "food deserts", and provide preschool education to poor communities.
"Those who are kind to the poor lend to the Lord, and he will reward them for what they have done."
— Proverbs 19:17