Serving Opportunities
There are many ways for you to make a difference in our community. We encourage you to gather with your family, friends, or Life Group and participate in one of the serving opportunities listed below.
If you choose to participate in one, or find other opportunities to serve in our community, let us know! Send your photos and a brief description to [email protected].
---
Food for Kids
We are partnering with local elementary schools to provide non-perishable items for their food pantries. You may drop off your donations at any time at the donation bin located at the Main Lobby.
Needed items are as follows:
Canned meats (tuna, chicken, Vienna sausages)
Canned soup
Individual applesauce
Boxed pasta
Breakfast cereal
Goldfish snacks (individually packaged)
Granola bars (without nuts)
Peanut butter
Jelly
NO GLASS ITEMS, PLEASE
---
YMCA Hunger Relief
Package and distribute food at various locations
---
MUST Ministries
Sort food and clothing donations in the donation center
Prepare and serve a meal at Elizabeth Inn
Compile donations to provide hygiene kits
Host a food drive in your neighborhood
---
The Table on Delk 
A ministry that provides a safe place for those who are currently, or at risk of, being sexually exploited to have a meal and get connected to resources.
Provide a meal for a meeting
Provide dessert for a meeting
Minister to residents of Delk Rd. motels (Sat. or Wed.)
Minister and assist at laundromat (Wed., Thur., or Fri.)
Write inspirational messages and color placemats
---
Keep Cobb Beautiful
A volunteer group dedicated to promoting stewardship of our communities through litter prevention, beautification, recycling and environmental education.
---
Wellspring Living
A non-profit organization in Atlanta, Georgia that provides domestic sex trafficking victims and those at risk with specialized recovery services through residential and community-based programs.
Organize a small group to do a special project at one of the campuses
---
Simple Needs GA
An organization whose mission is to meet the simple needs of children, people experiencing homelessness, and others in need.
Help collect and/or deliver donations
Put together Comfort Kits
Work a Donation Drive
---
The Extension
A licensed residential recovery program serving homeless men and women of Cobb County who suffer from alcohol and other addictions.
Prepare and deliver a meal
Write encouraging notes to the men and women in recovery
---
Backpack Outreach
Thank you to everyone who helped provide and distribute more than 400 backpacks filled with school supplies for kids in our community! You are truly making a difference!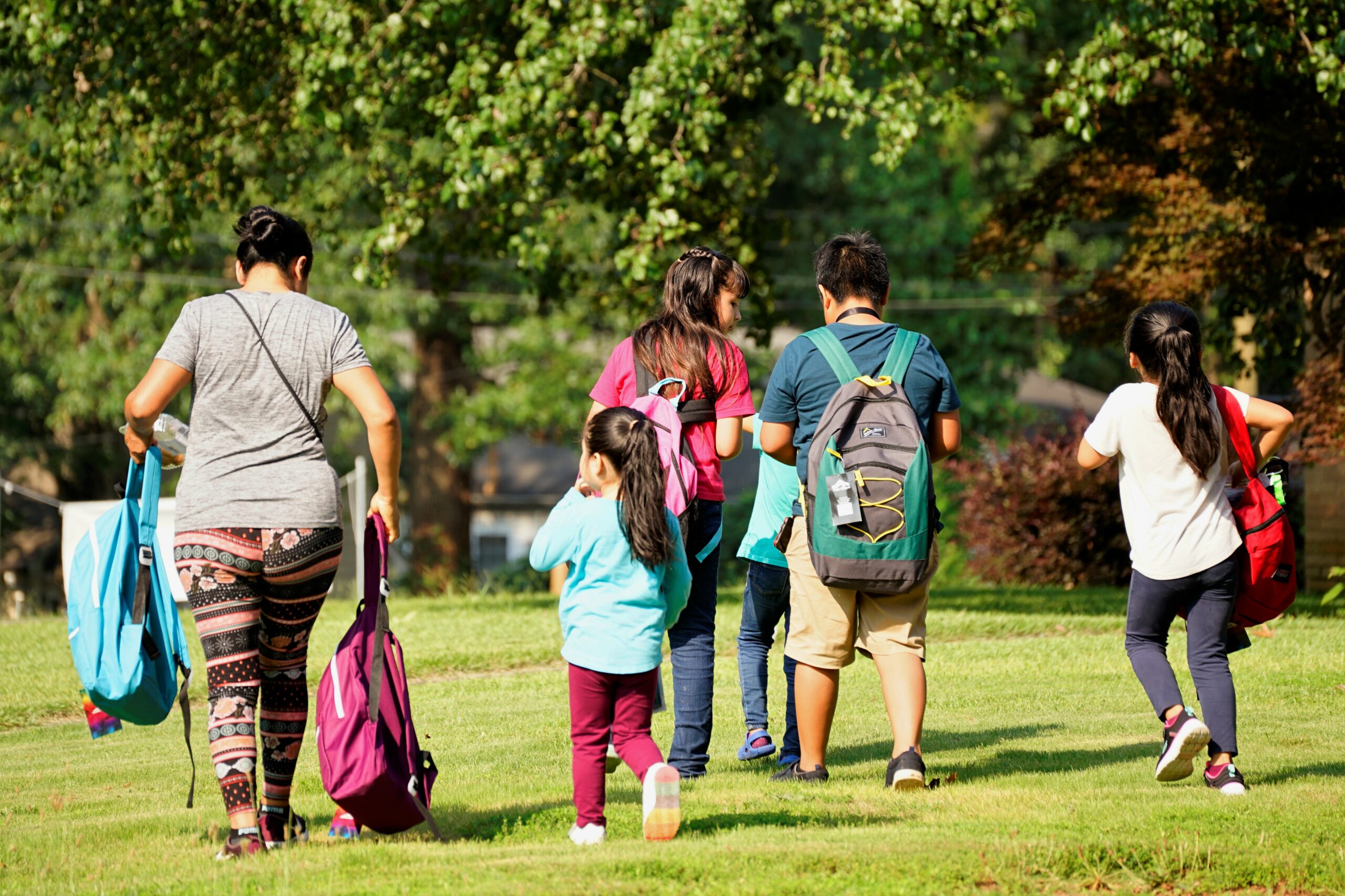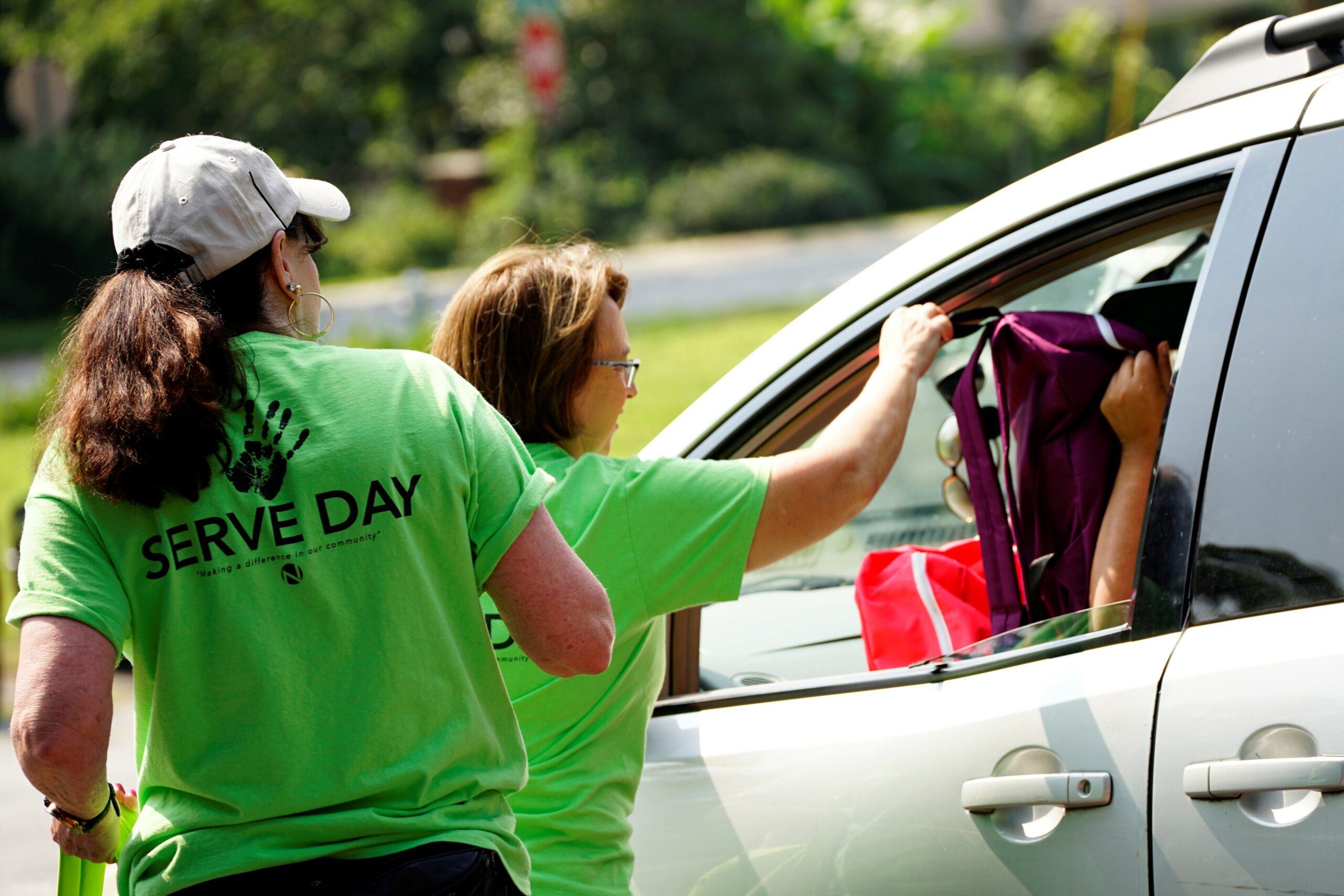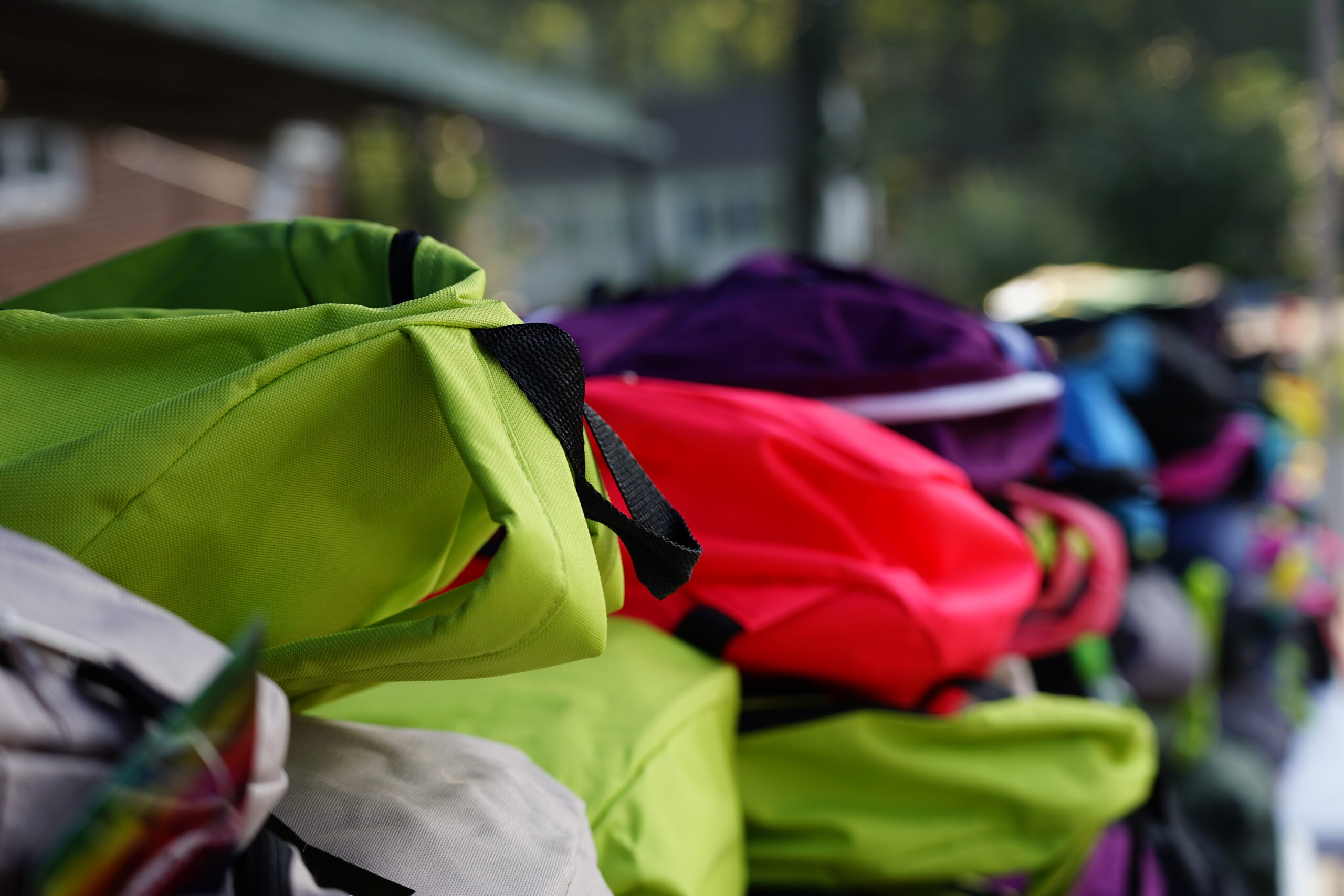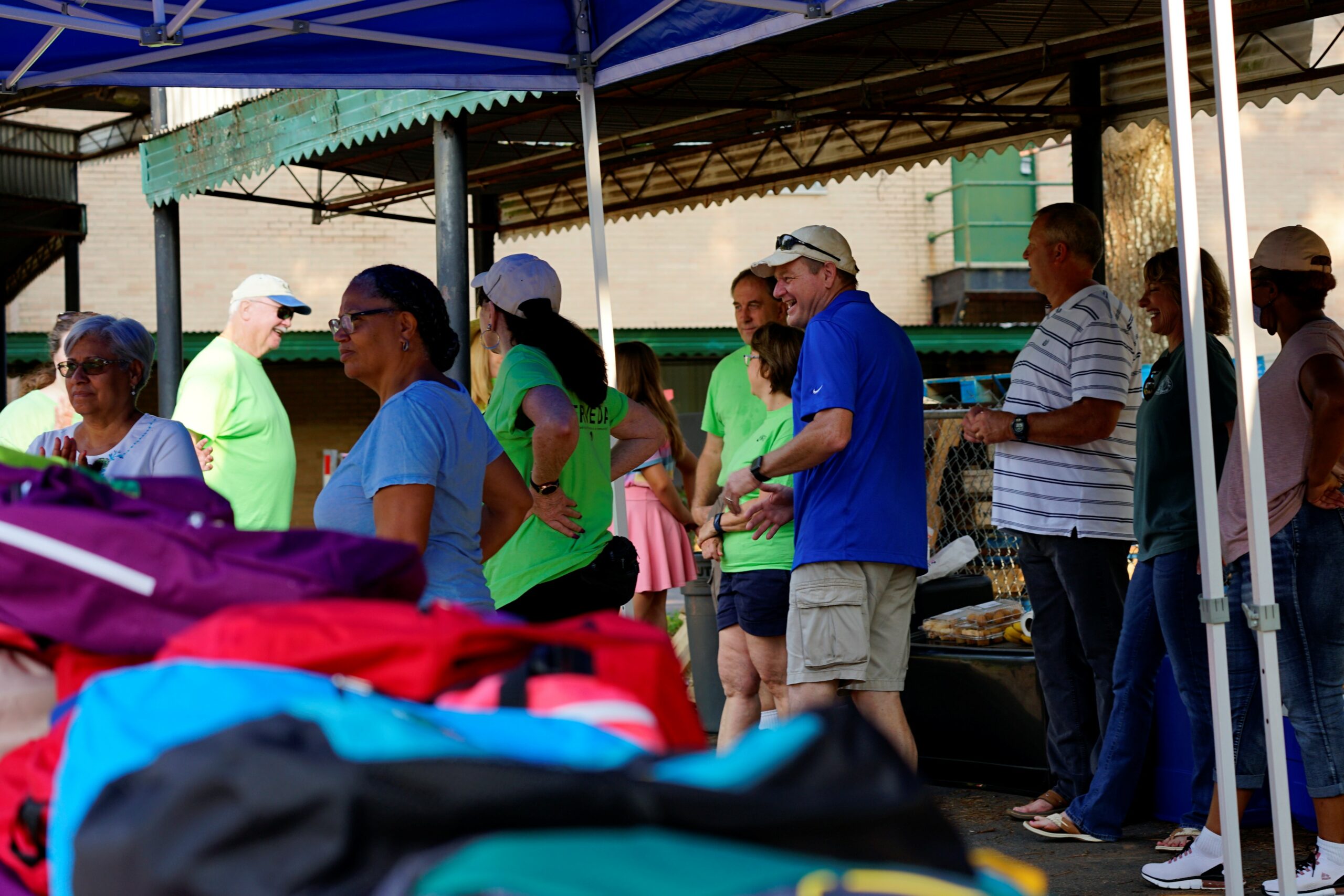 Men of Acts
Men and women can join this group from North to meet basic repair and lawn care needs for widows, single parents, elderly, and disabled in our congregation and community.
Church-wide Outreach Events
Be a part of the major outreaches we offer each year. From our Freedom Celebration in July and our Back to School event in August to the Thanksgiving Outreach and Christmas Wish List, you have the opportunity to serve guests and those in need. These events are "all hands on deck" events; from providing parking help, to helping a child try on shoes, to providing a Thanksgiving meal to a family in need, to sponsoring a child for Christmas.
Interested in volunteering, please call Community Care at 678.285.3204.

Community Outreach Event Photos
YMCA
The YMCA is known as a great place to get healthy and fit, but, one thing you may not know is their commitment to help the surrounding community. North, along with other non-profits, local businesses, and government grants, partner with the YMCA on their projects to help bring food and meals to those in need, provide produce to local "food deserts", and provide preschool education to poor communities.
"Those who are kind to the poor lend to the Lord, and he will reward them for what they have done."
— Proverbs 19:17