Middle School at North tailors our experience to meet the specific needs of your 6th, 7th and 8th graders—whether you've grown up in the church or it's your first time.
Our passion is to help you have Christ-centered homes and to equip parents to be your student's primary spiritual leader.
We hope to see you and your students at our weekly worship environments and special events.


Sunday Service
In our Sunday worship experience, we employ creative ways to help your child engage in worship and discipleship. Live bands, games and activities, and creative Bible lessons are just some of the ways we help your child experience the Christ-centered life on Sunday mornings.
9am, 10:20am, and 11:40am
Room 323 (The Loft)
Leader Ryan Joiner
Zoom services will continue to be offered on Sundays from 7:30 to 8:30pm for Middle School students who are unable to attend in person. Contact [email protected] for more information.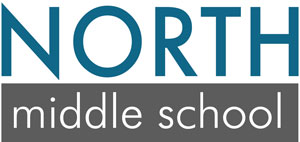 SUNDAY SERVICE
9am, 10:20am, & 11:40am, Room 323 (The Loft)

First-time guests?
We have delicious free food available in the Café before and after service. Students can also enjoy a game room to play pool, foosball, air hockey, Ping-Pong, Xbox 360, PlayStation 3, Wii and old school arcade games.

Wednesday Service
We are working on a plan to re-start in-person Wednesday night services for Middle School. Stay tuned for details in the coming weeks!
Special Events
We love to have fun. We have special events in and around the city throughout the year.
[email protected] Snow Tubing 2021 | Middle School students, you are invited to come snow tubing! We will be driving up to North Carolina on January 30th. We will leave the church at 7:30am and return at 4:00pm. REGISTER by Sunday, January 24 deadline. Cost is $35 and includes transportation, tube rental and two hours of tubing. Please bring an additional $10 – $15 for lunch.
Believer's baptism is an outward sign of an inward change which happens when we accept Jesus as Lord and Savior. Ready to share your story and celebrate with others?

Learn about how to be baptized at North.
We have seasons where we are short on volunteers or need extra support for special events. We see benefits to parent and youth alike when you volunteer to serve at least once every 4-6 weeks.
Roles for Youth
Café
Guest Services
Media
North Kids
Worship
Roles for Adults
We are seeking mentors for our young people. If you consider yourself blessed for having had a strong role model to look up to, consider being one yourself to the next generation.
Important: A background check is performed on anyone working with people under 18.
Student Ministry Assistant
678.285.3267
"But seek first his kingdom and his righteousness, and all these things will be given to you as well."
— Matthew 6:33