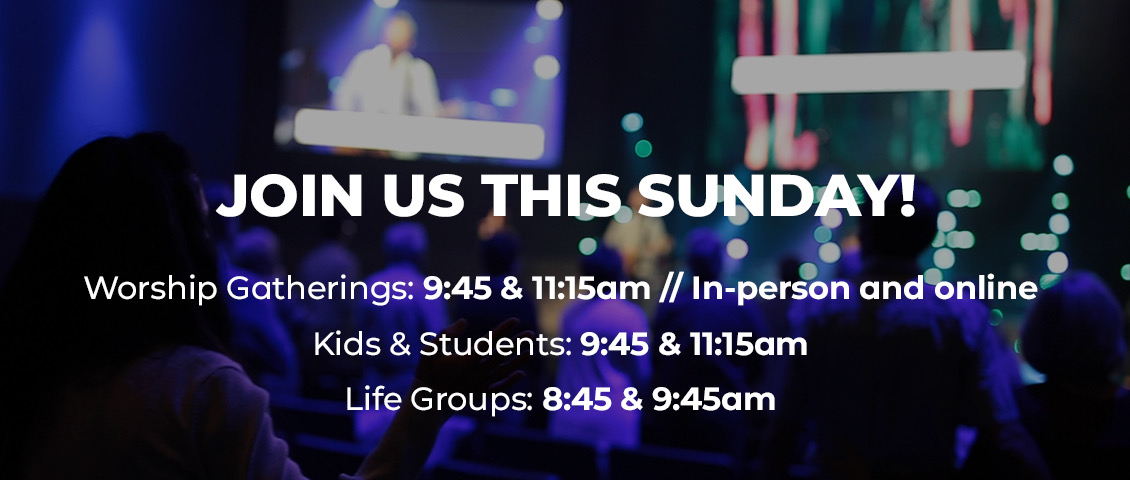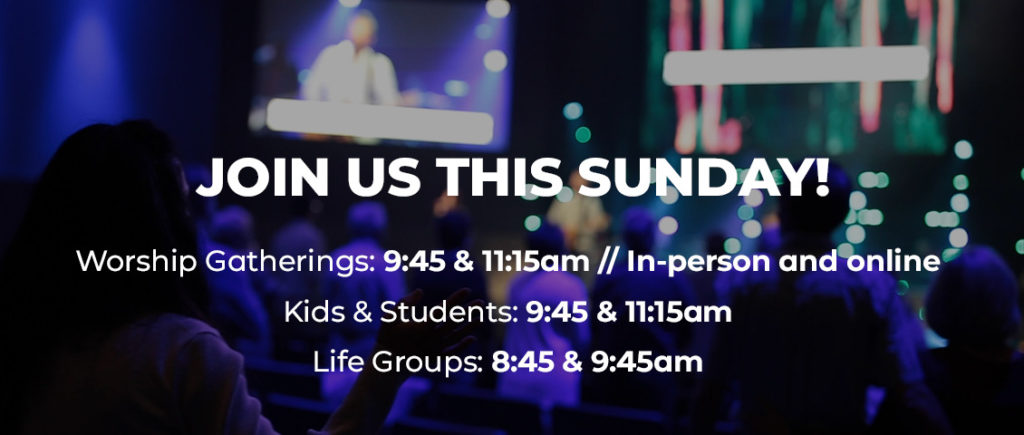 SUNDAY MORNINGS
Our Sunday morning schedule will remain the same throughout the summer:
Worship Gatherings – 9:45 and 11:15am
Kids and Students – 9:45 and 11:15am
Life Groups – 8:45 and 9:45am
We continue to follow COVID-19 protocols as mandated by the State of Georgia. Face masks are not required. Those who are more comfortable wearing a mask should continue to do so.
Services will be streamed online at 9:45 and 11:15am on our Watch page as well as Facebook, YouTube, and Roku.
Below is a list of our current Sunday morning adult Life Groups:
Overcomers (all ages) | 8:45am | Room 227
Real Issues, Real Answers (40's-60's) | 9:45am | Room 122
Encouragers (senior adults) | 9:45am | Room 126
Reflectors (all ages) | 9:45am | Room 220A/B
Vertical Marriage (couples) | 9:45am | Room 221
The River (all ages) | 9:45am | Room 223
Going Deeper (all ages) | 9:45 am | Room 224A/B
LifeLine (40's-60's) | 9:45am | Room 225
---
Wednesday Schedule
We will gather the first Wednesday of each month only. Join us for worship, teaching, and prayer in the Worship Center at 7pm. Childcare and kids activities will be offered during the First Wednesday service.
High School students will continue to meet on Wednesdays at 7pm. Visit the High School page for more details.
Wednesday night adult Life Groups will resume in the Fall; however, we have a number of groups meeting at various times throughout the summer months. Visit our Life Groups page for a complete list.
---
Stay up to date with all that's happening at North!
Download our North app available in the App Store and Google Play.
Follow us on Facebook, YouTube, Instagram, and Twitter.