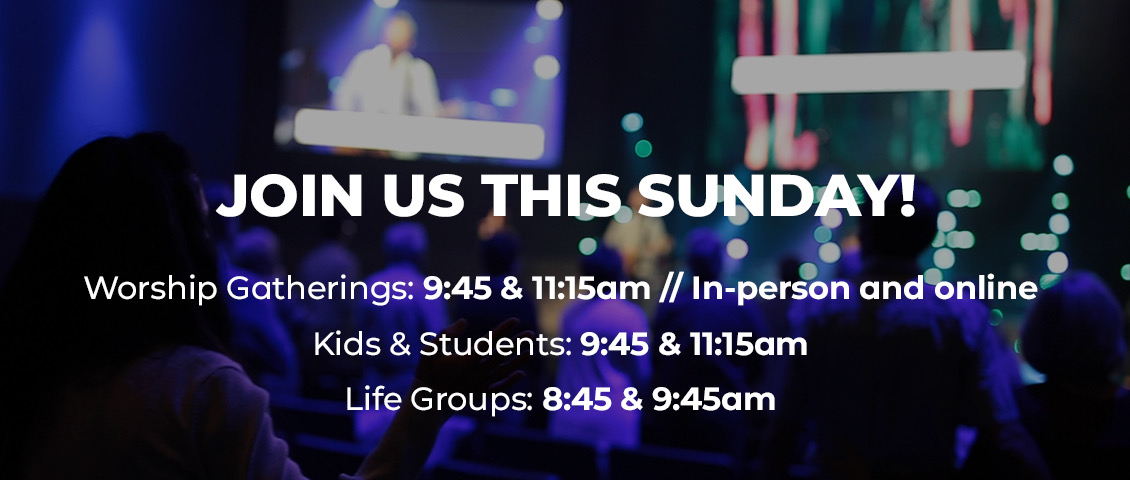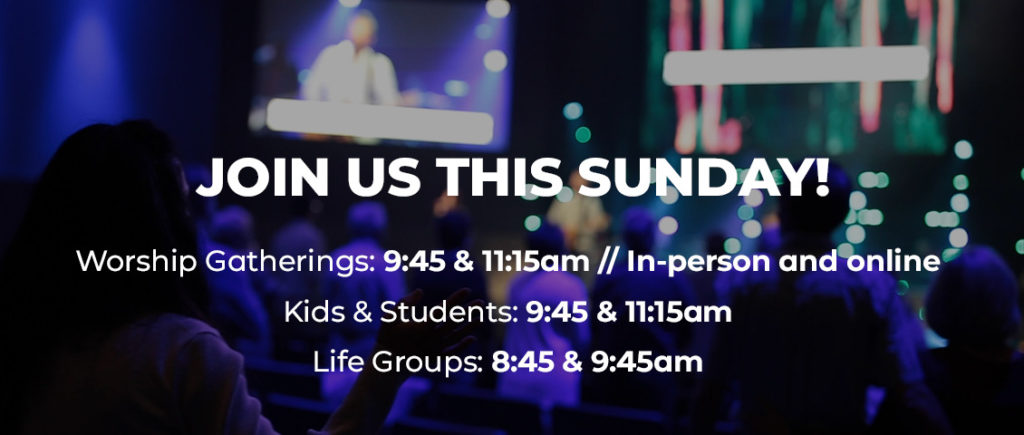 Starting Sunday, February 14, we will offer two service times. Our schedule will be as follows:
Worship Gatherings – 9:45 and 11:15am
Kids and Students – 9:45 and 11:15am
Life Groups – 8:45 and 9:45am
Based on current attendance and growth patterns, we feel we can safely accommodate guests in two, evenly attended worship gatherings. In addition, our new service times will allow our Life Groups to meet at an earlier time.
Phase 2 COVID-19 protocols will continue to be practiced in all gatherings until otherwise mandated by the State of Georgia. Wearing face masks, observing physical distancing, and capacity limitations will continue. The Chapel will be available for overflow seating should we reach maximum capacity in the Worship Center and for those desiring a more distanced, on-campus experience. Hosts will continue to be on hand to assist guests in finding a seat either in the Worship Center or the Chapel.
Services will be streamed online at 9:45 and 11:15am on our Watch page as well as Facebook and YouTube.
Below is a list of our current Sunday morning adult Life Groups:
Overcomers (all ages) | 8:45am | Room 227
Real Issues, Real Answers (40's-60's) | 9:45am | Room 122
Encouragers (senior adults) | 9:45am | Room 126
Reflectors (all ages) | 9:45am | Room 220A/B
Vertical Marriage (couples) | 9:45am | Room 221
The River (all ages) | 9:45am | Room 223
Going Deeper (all ages) | 9:45 am | Room 224A/B
LifeLine (40's-60's) | 9:45am | Room 225
Stay up to date with all that's happening at North!
Download our North app available in the App Store and Google Play.
Follow us on Facebook, YouTube, Instagram, and Twitter.