The goal of Men's Ministry is to help men live a Christ-centered life through connecting with God and one another; while serving Christ and our community.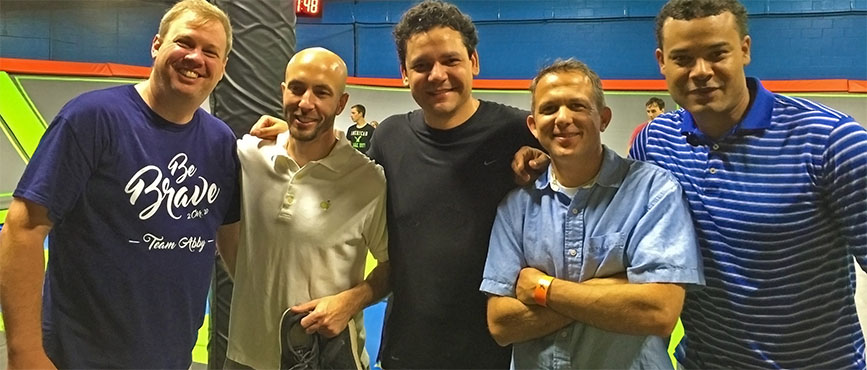 Men's Bible Study
Sunday (weekly)
8am
Room 217
Men's Community Life Group
Monday (1st and 3rd week)
7pm
Room 221
→ View More Life Groups
Contact Us
Men's Prayer Group
Prayer is the spirit foundation of the church, bringing hope and deliverance to the people. Join us weekly to pray for our church, community, and country.

Thursday (weekly)
9:30am
Room 227
Leader
Rev Reggie Andrews
Men of Acts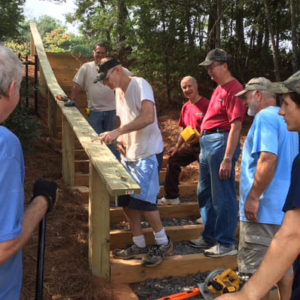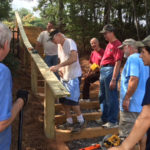 Are you someone with handyman skills? Can you cut grass and trim hedges? How about raking leaves or edging a curb? Join with the Men of Acts to provide these services to single parents, widows, and senior citizens in our church and community.
Saturday (varies)
8am
Learn More
Sports
Like some friendly and fun competition? Alta tennis, softball, and a seasonal golf tournament are just a few of the sports opportunities available.
For more information, email [email protected] or call 678.285.3248.

Throughout the year there are opportunities to serve during special men's or church-wide events. Please let us know if you would be interested in being contacted to serve.
Seeking Life Group Leaders
Have the gift of teaching and team building? We are looking for talented facilitators who can share their love and knowledge of God's word while building community.

→ View More Ways to Serve
"If I speak in the tongues of men or of angels, but do not have love, I am only a resounding gong or a clanging cymbal."
— 1 Corinthians 13:1