Creative Arts Pastor
I was born and raised in Monroe, Louisiana where my parents instilled within me a heart to serve others through the local church. For as long as I can remember, our family has always been involved in church ministry with my parents serving in both music and children's ministries.
I started college as an English Education major, but at the age of 20, I decided to follow God into full-time ministry. It was then that I transferred to Lee University where I earned both Bachelor's and Master's degrees in church music.
In 2015, I completed my Doctor of Worship Studies degree from the Robert E. Webber Institute for Worship Studies.
I have been involved in full-time ministry for over 20 years at churches in Tennessee and Georgia.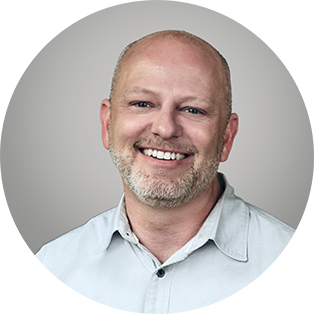 Watching movies, carpentry, art, working in the yard, music production.
All things J. R. R. Tolkien; Worship, Community and the Triune God of Grace (Torrance), The Worship Architect (Cherry), Jesus Ascended: The Meaning of Christ's Continuing Incarnation (Dawson)
I spent many summers as a child on my grandparent's chicken farm.
And He who was seated on the throne said, "Behold, I am making all things new."
— Revelation 21:5